About Landmark Architects & Engineers
Landmark Architects and Engineers is a decade old company, founded in November 2011 by two young energetic and thinking minds Ramesh and Praveen.
We provide total turnkey solutions for investors engaged to us. Our service portfolio undertakes the Architecture, Structural Engineering, Interior Design, MEP Design, Liasoning & Approvals, and end-2-end Project Management. We specialize in executing Houses & Villas, Apartments, Commercial Complex and Layout Development.
Every project has unique set of Goals & Technical requirements. To attain this, our professionals stay connected with the stakeholders at various stages of the project and aim at attaining the highest of standards od delivery.
Leadership Team
RAMESH D.B
Mobile no:+91 9740811065
landmarkramesh@gmail.com
Batchelure Of Engineering At Bms College Of Engineering Bangalore Having 12 Years Of Experience .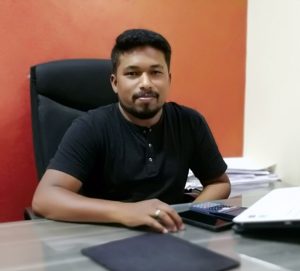 PRAVEEN B.V
Mobile no:+91 9964246623
landmarkpraveenbv@gmail.com
Batchelure Of Engineering At National Institute Of Engineering Mysore, Having 11 Years Of Experience .
Associates Engineers
JYOTHI .B
20 YEARS OF EXPERIENCE
PRAVEEN KUMAR V M
11 YEARS OF EXPERIENCE
PRIYANKA S.D
6 YEARS OF EXPERIENCE
JALAJAKSHI
7 YEARS OF EXPERIENCE
Clients
• AGASTHYA VIDANIKETHAN
• ARYAN HOME TECH PVT LTD
• AAKAAR INTERIOR & CIVIL CONTRACTOR
• HARAPRIYA INFRASTRUCTRE PVT.LTD
• EVERSHINE DWELLINGS PVT.LTD
• MDVR DEVELOPERS
• CK UNITS PVT.LTD
• SIGNATURE DWELLINGS PVT LTD
• BAVISHA HOMES PVT.LTD
• SOVERGIN DEVELOPERS
• ARS PROPERTIES
• ISR CONSTRCTIONS
• CELEBRITY STRCTURE INDIA PVT.LTD
• MORDEN HOMES PVT.LTD
• SHIRAJU CONTRACTORS
• SHIV PRASAD ENGINEERS
• MBR DEVELOPERS
• MR HOMES
• SAI RAM CONSTRUCTIONS
• OM SAI DEVELOPERS
• SAI SNIGDHA BUILDERS & DEVELOPERS
• SANATHANA HOMES PVT LTD
• EAPL GROUPS
• SS BUILDERS
• KARSTEN HOMES
• DHIRAAN INFRASTUCTUERES PVT.LT
• EMMAY ENVIRONS PVT.LTD
• STAR INFRA
• LIGHT IN PROPERTIES
• PROPERTY GUIDE INDIA PROPERTIES
Comments are closed.